Are There Ways to Protect My Home After A Flood?
8/5/2020 (Permalink)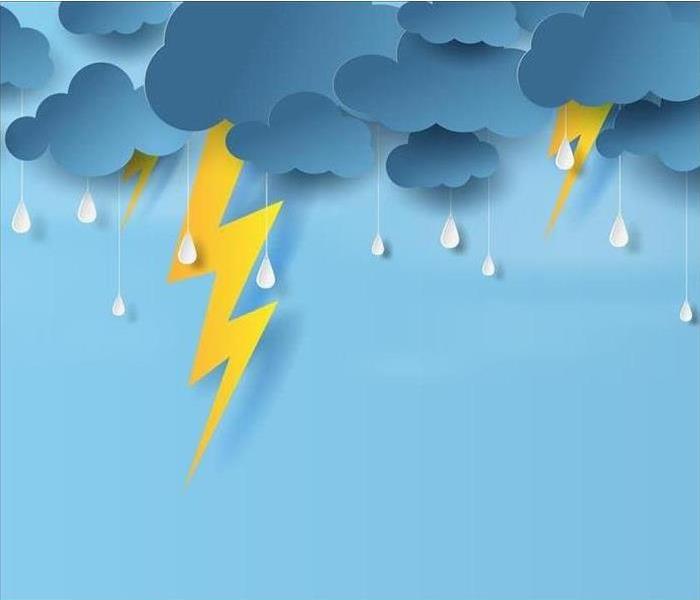 After your home suffers flood damage, you need a team of professionals to assist you with cleanup. Call SERVPRO right away! We are always available.
With a fast response and experienced technicians, our SERVPRO team can help your Downtown Manhattan home return to preloss condition quickly.
After a flood loss in your Downtown Manhattan home, you can wonder if things will ever look and feel the same again. Standing water alone can cause devastation throughout affected areas of your home, providing an overwhelming sight for the DIY restorer. Our SERVPRO team can help with a fast response to these emergencies when you call and the equipment and expertise to manage the current conditions and return your home to its original state.
While there are multiple degrees of flood damage in Downtown Manhattan homes after a loss incident, several of the approaches necessary to restore the current effects are the same. We have pre-stocked trailers loaded with water restoration equipment like extractors, air movers, dehumidifiers, and potent cleaning products to help. Arriving quickly with these tools and technologies already in hand ensures that vital mitigation begins as soon as possible and that there are no further opportunities for irreparable structural damage.
What Are the Main Threats of a Flood Scenario?
Every flood situation comes with threats and risks to your home and its occupants. In many ways, this disaster is one of the most devastating that can befall a home, and that is why our professionals stay ready to respond to these water restoration needs as soon as you need it. Understanding some of the main threats to your property can help you know why you need to secure professional restoration to protect your house. Some of these pressing concerns include:
Material Deterioration – Direct exposure to standing or migrating water after a flood can weaken construction materials.
Microbial Threats – Moist and damp conditions created by the presence of floodwater and saturation of many materials can present the appropriate conditions for mold growth in as little as 48 hours.
Contaminants – Natural flooding gets considered to be a blackwater incident, meaning that the likelihood of contamination and health threats are elevated.
Structural Damage – The longer that materials stay exposed to water, the more likely that they become weakened and deteriorate.
Is There a Way to Help Before SERVPRO Arrives?
Often, homeowners want to do more to help their situation as soon as possible once disasters like flooding strike. While We're Faster To Any Size Disaster and can often reach your property within hours of the first notice of loss, there are still ways to prepare for these possibilities and act when disasters strike in the small window before our competent professionals get there. Here is what you should do:
Emergency Plan – Emergency plans are an excellent way to prepare for any loss situation that could impact your property. It assigns all of the occupants of your house with a path and destination so that they can safely get out of the house during a disaster.
Keepsakes and Heirlooms – There is no doubt that you have some irreplaceable valuables in your home that can become ruined by rising or spreading floodwater. If possible, in the earliest stages of this emergency, you can relocate some of your home contents to other areas of the property or take heirlooms and treasures with you when you vacate the house.
Turn Off Utilities If Possible – If it is possible for you to get to them safely, you can cut the electrical service throughout your home by severing the primary breaker in the box, shut off water service with a valve where the water comes from the meter into your home, and other similar steps. These steps prevent damage to these elements that can amplify the hazards or work to get done.
What Can I Expect from Professional Restoration?
While there is an allure to cleaning and restoring your home yourself, this is rarely feasible with flood losses, as so many areas of your property can become damaged without you even realizing it. We have sophisticated equipment to track water migration and the success of drying and restoration solutions that we implement. We have multiple strategies that set our professional restoration apart, and people have come to trust our SERVPRO team thanks to our immediate actions after a flood, including:
Content Management
Extraction
Muck Out
Drying
Cleaning
No matter how detrimental a flood loss situation can be, the right preparations and fast responses can make a substantial difference. Our SERVPRO of Alphabet City/Downtown Manhattan team can help with experience and capable equipment to make flood losses "Like it never even happened." Give us a call today at (646) 665-4195.